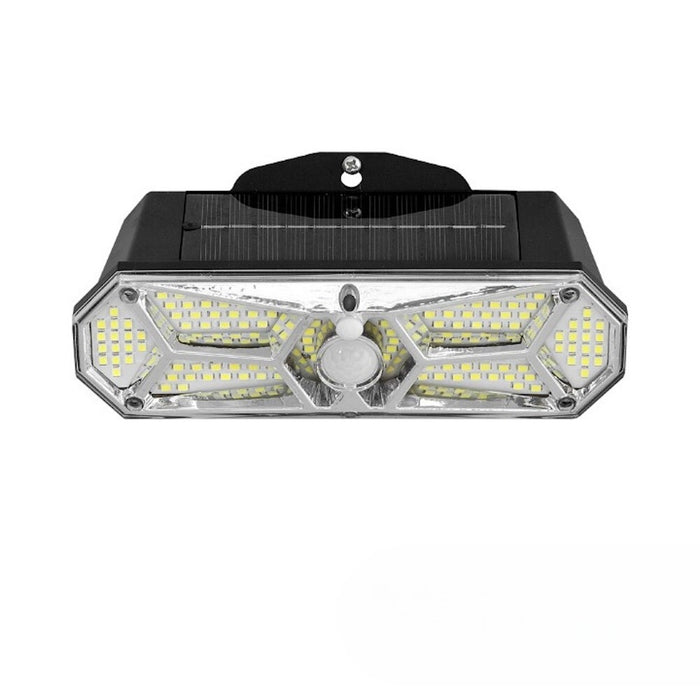 Waterproof 3 Modes Motion Sensor Solar Lights
In Stock

Stay safe and secure while enjoying the great outdoors. With this handy Waterproof 3 Modes Motion Sensor Solar Lights, you can light up your path while maintaining your safety. It features three modes to suit any situation. Perfect for camping, hiking or simply taking a walk in the evening, this lamp is a must-have for any outdoor excursion.
Highlights:
Solar Panel: 5.5V1.8W
LED Number: 126 LED
Waterproof Rating: IP65
Battery Capacity: 3.7V 2400MAH
Charging Time: 6-8 hrs
Lifetime: 8-12 hrs
Induction Time: 20S
Sensing Distance: 3-5 METERS
Efficient Solar Panel: This quickly absorbs solar energy, and this upgraded solar light can provide power for solar lights.
No Wire Needed, Solar Power Lights: The solar light is simple to set up. It saves you valuable time by skipping the electrical wiring installation. To allow the device to absorb more sunlight for charging, please place it in direct sunshine the entire day.
Easy Installation & Eco Friendly: It requires no energy needed for the solar-powered outdoor light. Without the need for wiring, you can simply place it on the wall or fence with the provided screws.
Energy-saving and High-efficiency Solar Panel: The solar security light employs cutting-edge, highly efficient solar panels to convert solar energy into electrical energy.