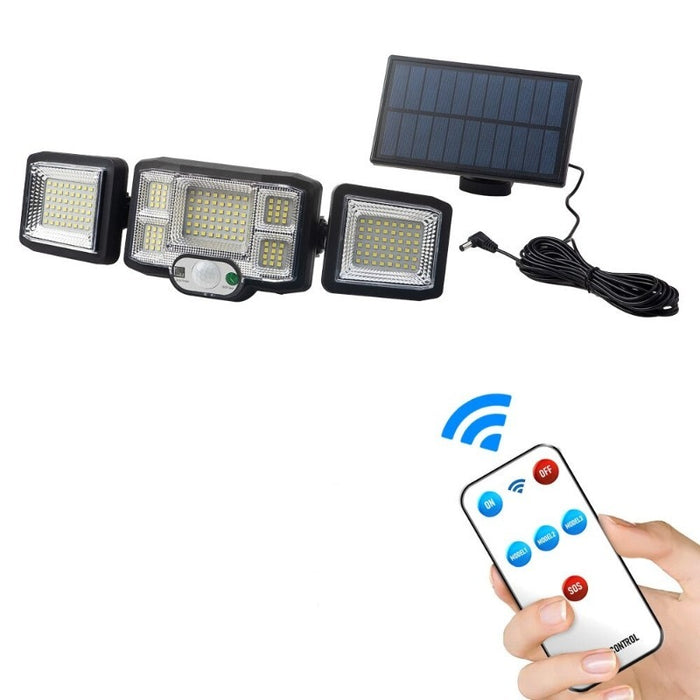 Remote Control Solar Light
In Stock

Elevate your lighting experience with our Remote Control Solar Light. Whether you want to add a touch of elegance to any space or need lighting in a remote area, this solar light is the perfect solution.

Experience the convenience and efficiency of this solar light that can be turned on whenever you need it.

FEATURES:

Convenient Remote Control: The Remote Control Solar Light comes with a handy remote control, allowing you to easily turn it on or off from a distance. Enjoy the convenience of controlling the lighting without having to manually access the light itself.


Rechargeable Battery: Equipped with a high-quality rechargeable battery, this solar light can provide hours of continuous illumination. Say goodbye to frequent battery replacements and enjoy extended use with minimal maintenance.



Lightweight and Easy to Set Up: With its lightweight design, this solar light is easy to handle and install. You can effortlessly place it in any desired location, making it suitable for various spaces and applications.



Efficient Solar Panel: The solar panel of our Remote Control Solar Light efficiently absorbs solar energy, ensuring optimal charging and power supply for the light. Experience reliable performance and sustainable energy usage.



No Wiring Needed: This solar light operates solely on solar power, eliminating the need for complicated wiring installations. Simply place it in an area with direct sunlight and enjoy hassle-free installation.



Eco-Friendly Lighting Solution: By harnessing the power of the sun, this solar light is an environmentally friendly choice. It reduces energy consumption and carbon footprint while providing efficient and reliable illumination.
SPECIFICATIONS:
Body Material: ABS
Power Source: Solar
Solar Cell Type: Lithium Battery
Upgrade your lighting experience today and embrace the convenience of our Remote Control Solar Light. ORDER NOW