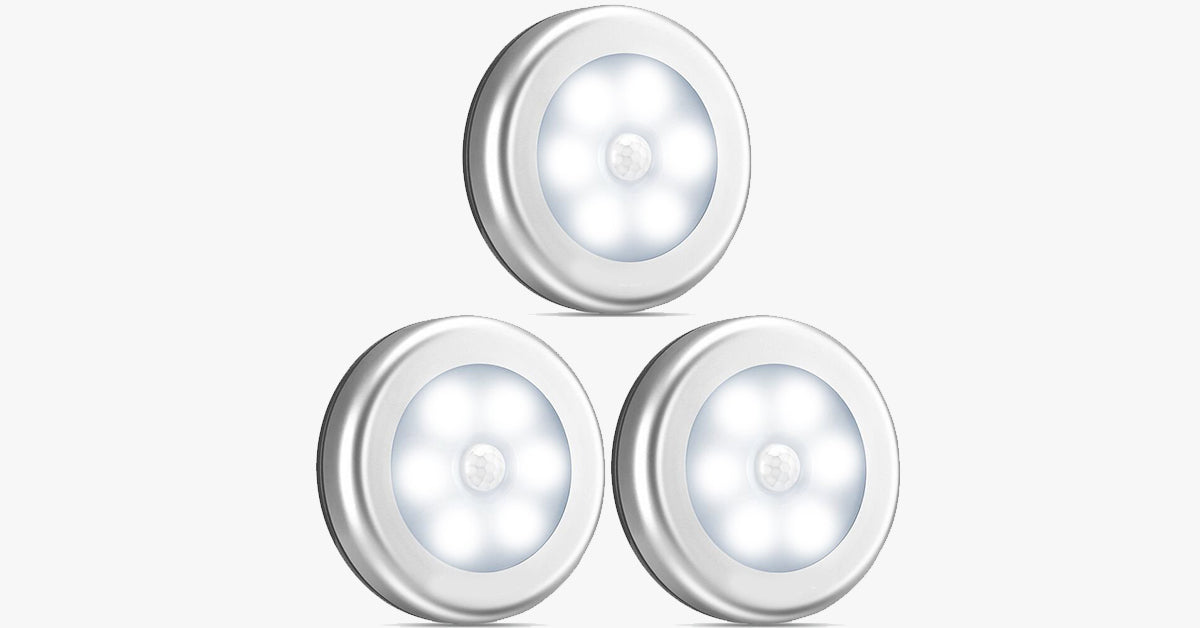 Motion Sensor Closet Light
In Stock

Illuminate your home with elegance using the Motion Sensor Closet Light, available in two stunning color shades.

With its convenient stick-anywhere design and battery-powered operation, you have the freedom to place these lights anywhere in your house.

Experience the perfect combination of beauty and utility with the compact design and premium craftsmanship, making it the ideal choice for enhancing your home decor.
FEATURES:
Energy Efficient: Enjoy automatic turn-off and motion sensor turn-on functionality, ensuring efficient energy usage and prolonging battery life.

3 x AAA Batteries: Powered by three AAA batteries, providing a reliable and long-lasting power source for continuous illumination.

Dual Sensor: Equipped with both dusk-to-dawn and motion sensors, these lights automatically activate when needed, providing convenience and enhancing safety.

20 Bulbs: With twenty bulbs included, these lights offer ample brightness and coverage, ensuring a well-lit environment.

Ample Illumination: With twenty bulbs included, the motion sensor closet light offers bright and sufficient illumination for your closet or any other space. This ensures that you can easily locate and access your belongings with ease, even in low-light conditions.


Versatile Use

: The motion sensor closet light is not only suitable for closets but can also be used in other areas of your home, such as stairways, hallways, garages, or any space where motion-activated lighting is needed.
INSTALLATION PROCESS:
 Convenient Installation: The light features a stick-anywhere design, allowing for easy installation on various surfaces. You can place it on walls, ceilings, or any other desired location using adhesive tape or mounting hardware, providing flexibility and convenience.
ORDER NOW