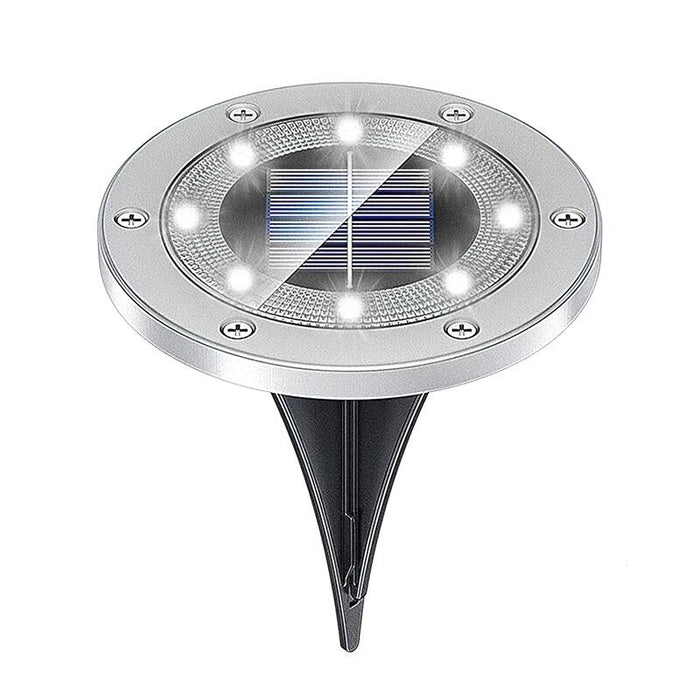 LED Solar Ground Light For Outdoor
In Stock

Elevate the ambiance of your outdoor space with our LED Solar Ground Light For Outdoor.

These lights not only provide functional illumination but also add a touch of elegance to your garden.

Designed to withstand adverse weather conditions, they are built to last and offer long-lasting performance.

Experience the convenience and eco-friendliness of solar-powered lighting.

FEATURES:
Durable Construction: Our LED Solar Ground Light For Outdoor is crafted from durable ABS plastic, ensuring longevity and resistance to harsh weather conditions. These lights are built to withstand the test of time and provide reliable performance in any outdoor setting.

Solar-Powered Efficiency: With an efficient solar panel, these lights quickly absorb solar energy during the day to power the LED bulbs at night. Say goodbye to cumbersome electrical wiring installations and enjoy the simplicity and energy-saving benefits of solar power.

Easy Installation: Our solar ground lights require no complicated wiring or external power source. Simply place them in direct sunlight to charge and use the provided screws to secure them on walls, fences, or any other desired surface. Enjoy hassle-free installation and a seamless integration into your outdoor space.

Eco-Friendly Lighting Solution: By harnessing the power of the sun, our solar ground lights are an environmentally friendly choice. They help reduce energy consumption and carbon footprint while providing efficient and reliable illumination.

Versatile and Modern Design: The sleek and modern design of these lights allows them to seamlessly blend with any outdoor setting. Use them in your garden, at the front door, or in your parking area to enhance safety and add a touch of sophistication to your outdoor decor.
SPECIFICATIONS:

Body Material: ABS Plastic
Light Source: LED Bulbs
Style: Modern
Solar Cell Type: Lithium Battery
Get yours today and transform your outdoor area into a welcoming and well-lit oasis.