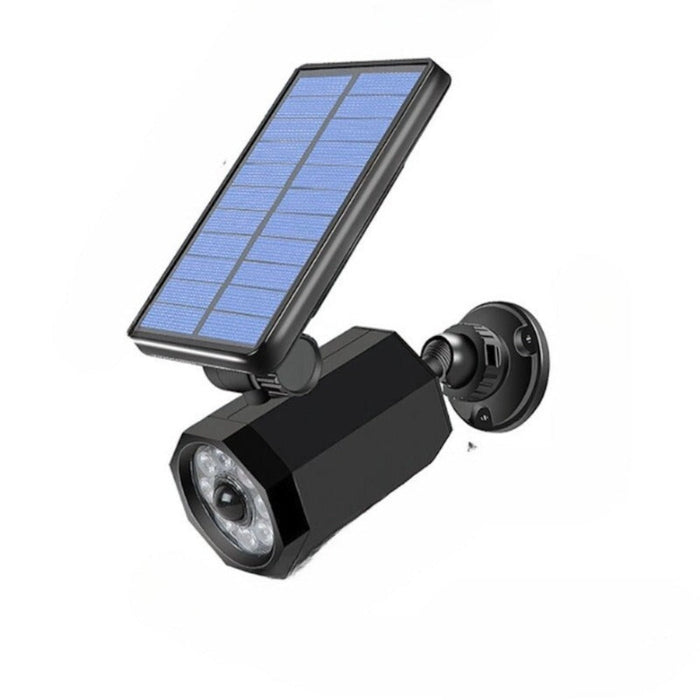 Analog Monitor Solar Rotatable Wall Lamp
In Stock

The best natural source of energy is the sun. Utilize solar energy with this Analog Monitor Solar Rotatable Wall Lamp. This light may be left on after charging for up to 6-8 hours. This lamp, which has a motion sensor that can detect activity from 5-8  metres away, is ideal for illuminating your porch or sidewalk. This is excellent for usage both day and night thanks to the LED lights.
Highlights:

Material: ABS


Induction Time: 20S

Waterproof : IP65

Charging Time: 6-8 hrs

Sensing Distance: 5-8 metres
Efficient Solar Panel: This quickly absorbs solar energy, and this upgraded solar light can provide power for solar lights.
No Wire Needed, Solar Power Lights: The solar light is simple to set up. It saves you valuable time by skipping the electrical wiring installation. To allow the device to absorb more sunlight for charging, please place it in direct sunshine the entire day.
Easy Installation & Eco Friendly: It requires no energy needed for the solar-powered outdoor light. Without the need for wiring, you can simply place it on the wall or fence with the provided screws.
Energy-saving and High-efficiency Solar Panel: The solar security light employs cutting-edge, highly efficient solar panels to convert solar energy into electrical energy.