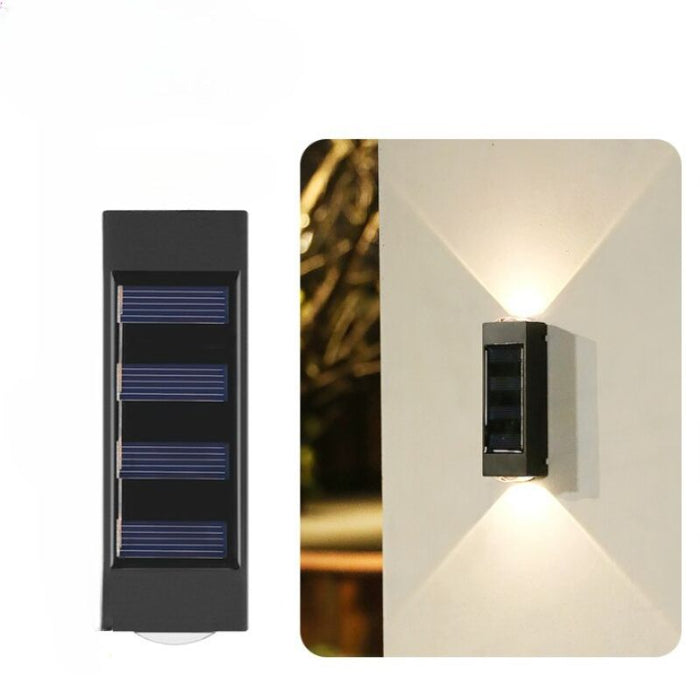 2 LED Solar Wall Lamp
In Stock

Illuminate your surroundings with our 2 LED Solar Wall Lamp, providing a reliable and energy-efficient lighting solution.

With its IP65 protection level, this lamp is designed to withstand even the harshest conditions, ensuring optimal performance in any weather.

Say goodbye to high electricity bills and hello to eco-friendly illumination.
FEATURES:
IP65 Protection Level: Designed to withstand dust, water, and extreme weather conditions, ensuring long-lasting performance.


1.2V Voltage: Energy-efficient design that maximizes power consumption for extended usage.


Durable ABS Body: Crafted with high-quality ABS material, guaranteeing durability and resistance against wear and tear.


LED Bulbs: Enjoy bright and clear lighting with our energy-saving LED bulbs, providing excellent visibility.
PRODUCT DETAILS:

Efficient Solar Panel: Harnessing the power of the sun, the upgraded solar panel rapidly absorbs solar energy, providing a reliable power source for the lights.


Hassle-Free Installation: No need for complicated wiring or electrical installation. Simply mount the solar wall lamp on any desired surface using the provided screws.


Environmentally Friendly: With solar power, you contribute to a greener future by reducing your carbon footprint.


High-Efficiency Solar Panel: Equipped with cutting-edge solar panels, this lamp efficiently converts solar energy into electrical energy, ensuring optimal performance.
Take advantage of the latest solar technology to create a well-lit and eco-friendly environment. ORDER NOW