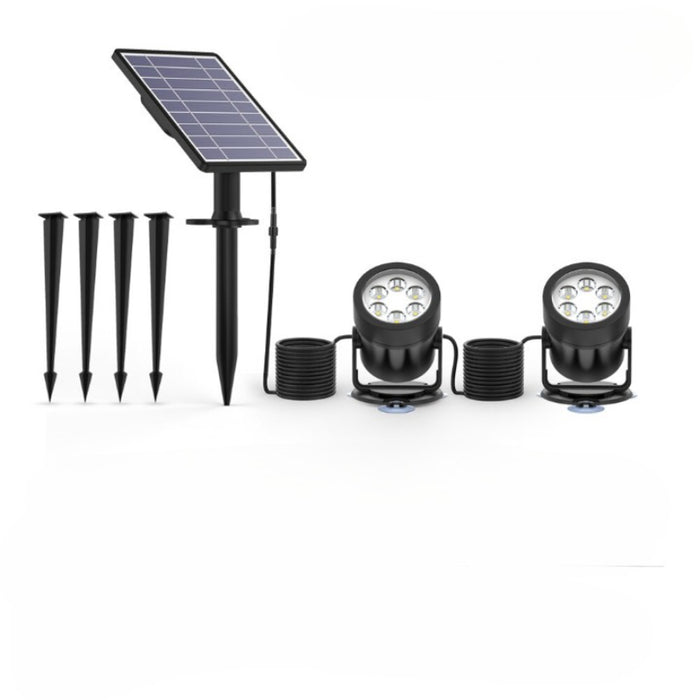 1 TO 4 Solar LED Underwater Pond Lights
In Stock

Transform your pond or swimming pool into a mesmerizing nighttime spectacle with our 1-To-4 Solar LED Underwater Pond Lights.

These adjustable lights can be placed underwater, creating a cheerful and vibrant ambiance for your swimming parties or garden gatherings.

With cool lighting effects, your pool will become the focal point of any outdoor event.

Not only that, these lights can also be used to enhance the beauty of parks or swimming pools by hanging them on a wall.

FEATURES:

Power Source: Harness the power of the sun with our solar-powered pond lights. Say goodbye to tangled wires and costly electricity bills.


Durable and Waterproof: Made with high-quality PVC material, these lights are built to withstand underwater conditions and ensure long-lasting performance.


Modern Style: The sleek and modern design of these lights adds a touch of sophistication to any outdoor setting.


Easy Installation: No complicated wiring or electrical installation required. Simply place the lights in direct sunlight to charge during the day, and they will automatically illuminate your pond or swimming pool at night.


Eco-Friendly: Our solar-powered lights are energy-efficient and environmentally friendly, reducing your carbon footprint while adding charm to your outdoor space.


Efficient Solar Panel: The upgraded solar panel quickly absorbs solar energy, providing reliable power to the lights.


Wire-Free Convenience: Enjoy hassle-free installation without the need for any wiring. Simply mount the lights on a wall or fence using the provided screws.
SPECIFICATIONS:
Power Source: Solar
Body Material: PVC
Light Source: LED Bulbs
Style: Modern
Solar Cell Type: Lithium Battery
Don't miss out on this opportunity to enhance your outdoor decor and make a lasting impression.

Order now and let the lights transform your outdoor space into a captivating oasis.