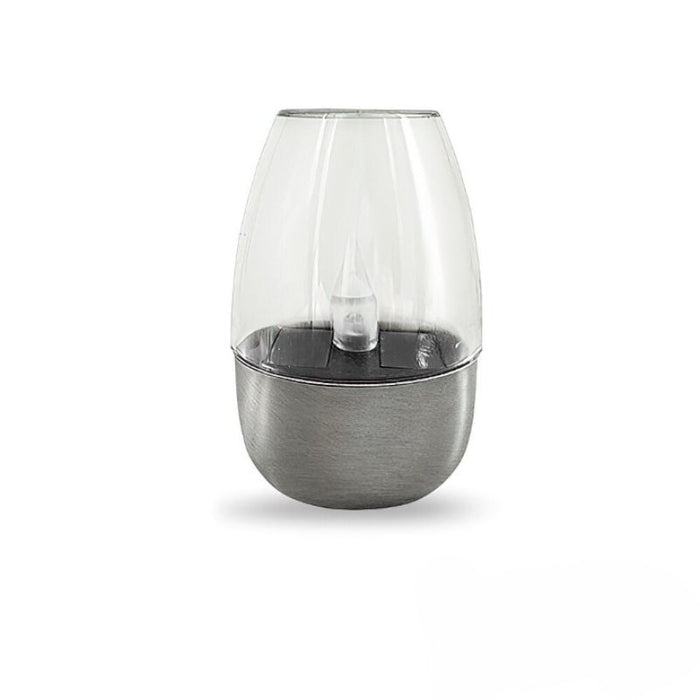 Outdoor Solar Candle Lamp
In Stock

Introducing our Outdoor Solar Candle Lamp, the perfect addition to enhance the ambiance and lighting of your outdoor space.

Crafted with durable and weatherproof ABS plastic construction, these lamps are designed to withstand any season.

Experience the convenience of solar power with the quick-charging lithium battery that provides long-lasting illumination.
FEATURES:
Body Material: Made with high-quality stainless steel for durability and elegance.


Power Source: Harness the power of the sun with the solar-powered design.


Voltage: Operates at a low and safe voltage of 1.2V.


Light Source: Illuminated by energy-efficient LED bulbs for bright and long-lasting light.


Style: Boasts a modern and stylish design that complements any outdoor decor.
PRODUCT DETAILS:
Efficient Solar Panel: The advanced solar panel quickly absorbs solar energy, ensuring a reliable and continuous power source for your solar lights.
No Wire Needed, Solar Power Lights: Enjoy hassle-free installation without the need for complicated wiring. Simply position the solar light in direct sunlight for optimal charging.
Easy Installation & Eco-Friendly: Embrace an eco-friendly lifestyle with this solar-powered outdoor light. It requires no additional energy and can be easily mounted on walls or fences using the provided screws.
Energy-saving and High-efficiency Solar Panel: The cutting-edge solar security light utilizes highly efficient solar panels, maximizing the conversion of solar energy into electrical energy.
Illuminate your evenings with elegance and eco-consciousness. ORDER NOW